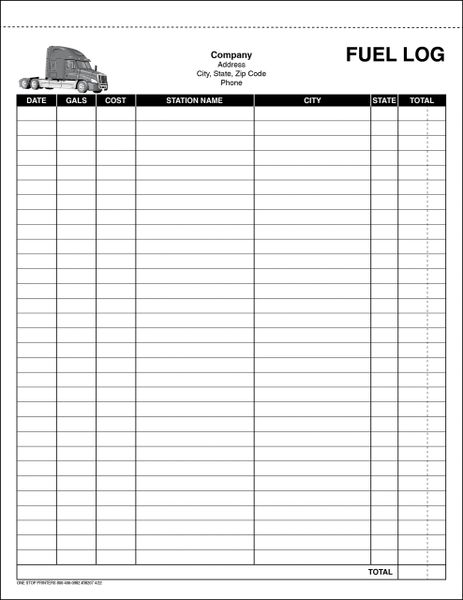 Truckers Fuel Log #2109
Truckers Fuel Log is available in duplicate and triplicate sets, finish size 8.5" x 11" with a tear-out size of 8.5" x 10.5". Don't forget booking with wraparound covers for easy use in your cab.
Customize it for free, and add your company logo. If your logo is in color you get a free upgrade to color printing. Email your changes and logo to: tony@1StopPrinters.com.