Truck Tire Repair Service Work Order 2077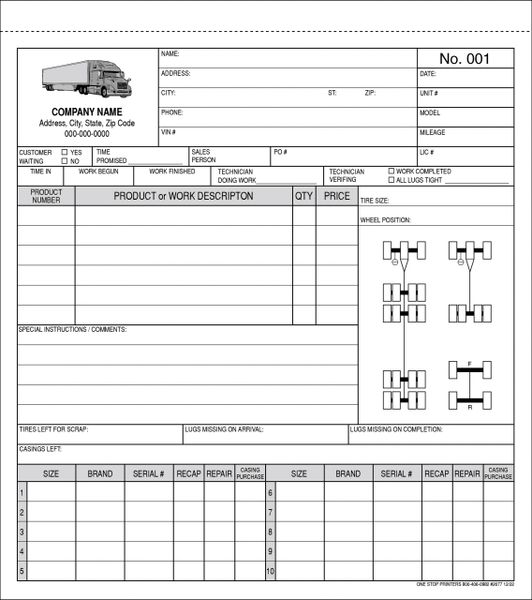 Truck Tire Repair Service Work Order 2077
Mobile Tire Service Receipts for the trucking industry are available in duplicate (white, and yellow) or triplicate (white, yellow and pink) sets. Finish size is 8.5" x 9.5" with a tear-out size of 8.5" x 9", printed black one side.
Send us your logo and we will include it, too in grayscale, don't worry about the file format for your logo, we'll take care of it for you. Email it to: tony@1stopprinters.com.
Don't forget if you need to make changes, we do it for FREE. Do you need to add terms and conditions to the back side? No worries, send it to us and we will get you a cost for printing it on the back side (which is really just our standard cost published for a two sided form) but we will save you time and frustration by looking it up for you.