Septic Certification Individual Sewage-Disposal System #2013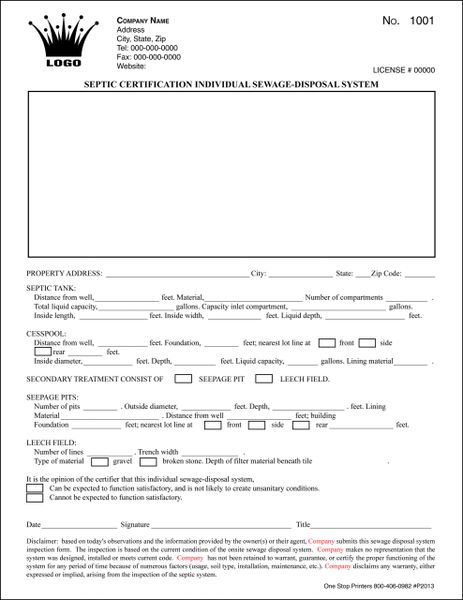 Septic Certification Individual Sewage-Disposal System #2013
Septic Certification Individual Sewage-Disposal System is available in 2 ply NCR (White and Yellow Sets) and 3 ply NCR (White, Yellow and Pink Sets) paper. Invoice size is 8.5" x 11" in size.

If you would like to include your logo please email it to: tony@1stopprinters.com, we will send you a proof for your approval before printing.
Do you like this Septic Certificate but just need to tweak it a bit, no problem we will make the changes and it won't cost one cent more. Are you in a different State? Have you been using the same Septic Certificate for years and don't want to change? No Problem, send us what you have and we will set it up for FREE!