Roofing Contractor Repair Invoice #1006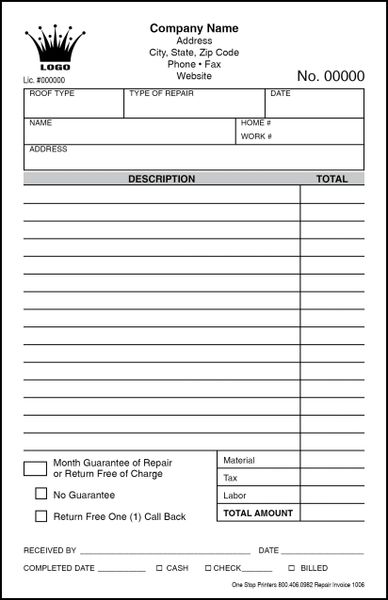 Roofing Contractor Repair Invoice #1006
Roofing Repair Invoice, this invoice is ideal for those simple repair jobs it is printed black ink on the front side only on either 2 part (white and yellow) or 3 part (white, yellow and pink) NCR, Finish size is 5 1/2" x 8 1/2" and numbered.

If you would like to include your logo please email it to: tony@1stopprinters.com, we will send you a proof before printing for you approval.
Are you in a different State? Have you been using the same invoice & work order forever and don't want to change? No problem, send us what you have and we will set it up for FREE!