Pest Control Sanitation Report #1077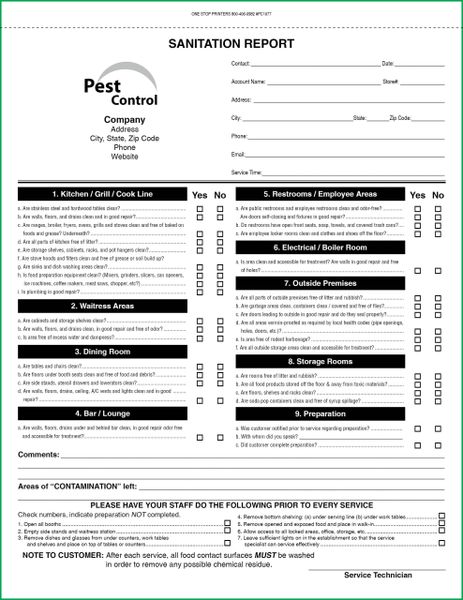 Pest Control Sanitation Report #1077
Pest Control Sanitation Report this form provides a check list for all areas of a restaurant making your job easier. It will quickly show areas that need cleaning and may attract pest. Sanitation reports are available in both 2 part NCR (white and yellow sets) and 3 part NCR (white, yellow and pink sets), the form size is 8.5" x 11" with a tear-out size is 8.5" x 10.5".
To include your logo please email it to: tony@1stopprinters.com. We will included it when we send you a proof before printing.
If you like this form but need to customize it to your operation, no problem, just let us know the changes are and we will make them FREE of charge. If you have been using the same form for years and don't want to change, just send a copy to us and we will set it up for FREE, too!