Painting, Handyman Proposal Contract #1047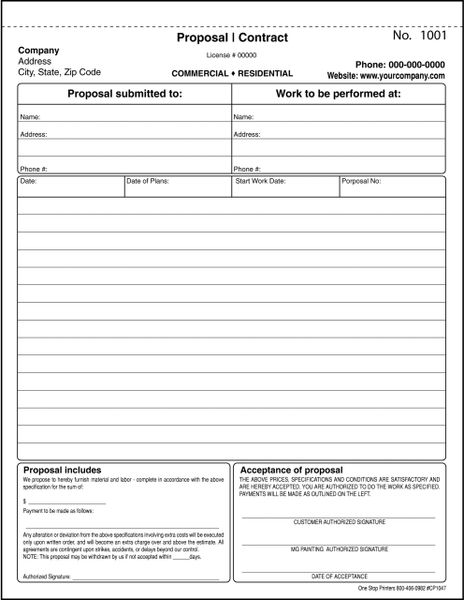 Painting, Handyman Proposal Contract #1047
Painting, Handyman Proposal and Contract is available in 2 part NCR (white and yellow sets) and 3 part NCR (white, yellow and pink sets) paper. Invoice size is 8.5" x 11", tear-out size 8.5" x 10.5".

One Stop Printers experience has been that most people like our forms but would like to make one or two changes to fit exactly the services they provide. Well that is no problem, just let us know what you want to change and will will do it for you at no cost. If you would like to include your logo please email it to: tony@1stopprinters.com, we will send you a proof for your approval before printing.
Are you in a different State? Have you been using the same Painting & Handyman work order for years and don't want to change? No Problem, send us what you have and we will set it up for FREE!