Machine Shop Invoice #2036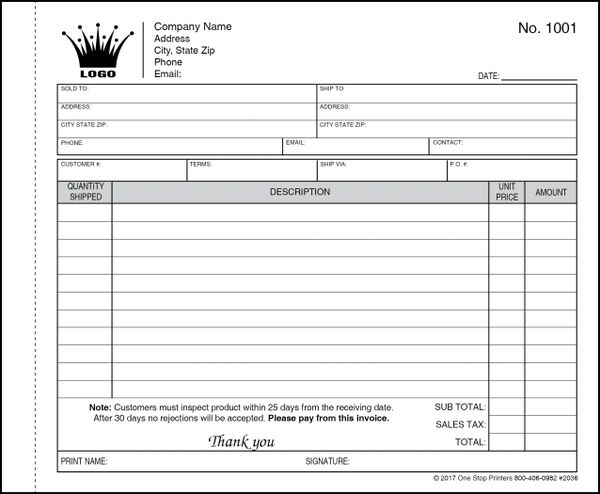 Machine Shop Invoice #2036
Machine Shop Invoice is a versatile form and can be use for any number of companies such as bakery's and flow shops. It is available in 2 part NCR (White and Yellow sets) and 3 part NCR (White, Yellow and Pink Sets) paper. Numbered in one position. This invoice size is 8.5" x 7" with a tear out size of 8" x 7"

If you would like to include your logo please email it to: tony@1stopprinters.com, we will send you a proof before printing for you approval. In addition, if you have a color logo, you get a free upgrade to color printing, too!

Do you like this invoice but would like to make a few minor changes? Do you already have an invoice you have been using for years and don't want to change? No Problem, send us what you have and we will set it up for FREE!