Flooring Store Tile and Carpet Contract for California #2031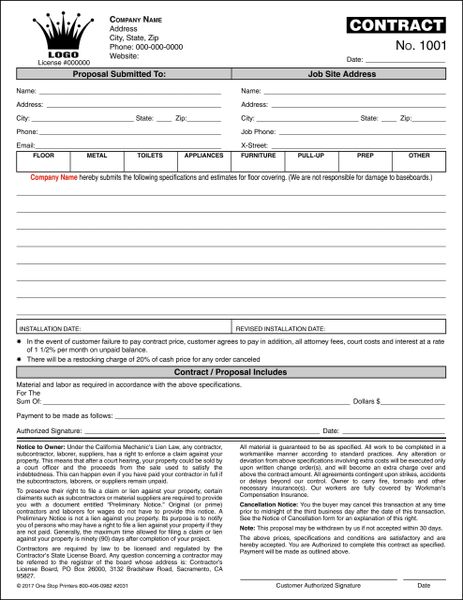 Flooring Store Tile and Carpet Contract for California #2031
Flooring Store Tile and Carpet Contract for California is easy to use and contains California Mechanic's Lien Law, Contactors license  and cancellation notices on the front. It is available in 2 part NCR (White and Yellow sets) and 3 part NCR (White, Yellow and Pink sets) paper. Invoice size is 8.5" x 11" in size.

If you would like to include your logo please email it to: tony@1stopprinters.com, we will send you a proof for your approval before printing.
Feel free to make changes to better fit your company needs and no charge. Are you in a different State? Have you been using the same carpet and tile contract for years and don't want to change? No Problem, send us what you have and we will set it up for FREE!