Computer Repair Work Order #2007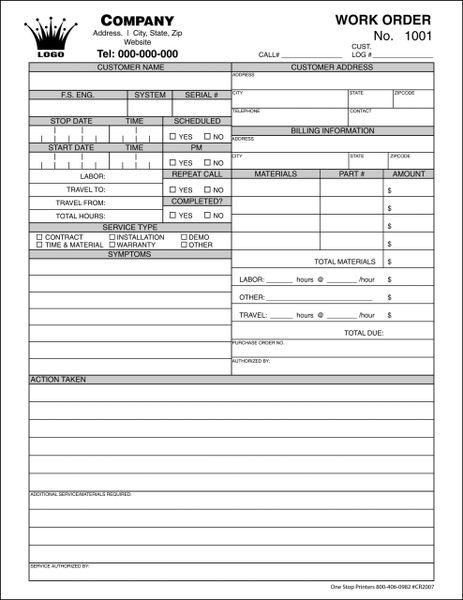 Computer Repair Work Order #2007
Computer Repair Work Order
is printed black ink both side on two part NCR (white and yellow sets), or three part NCR (white, yellow and pink sets) paper. Finish size is 8.5" x 11". One Stop Printers gives you an easy to fill out work order which saves you time and money, no more lost dollars because you forgot something.
All of our form can be customized to fit your operation, we insert you company name everywhere it is indicated in red on the "Terms and Conditions" on the back side of the work order, and you can change them, too.
Have you been using the same Computer Repair Invoice since you started and don't want to change but need a new vendor? Send us your invoice or work order and One Stop Printers will set it up for FREE, and keep in on file for future reprints.
To include your logo email it to: tony@1stopprinters.com