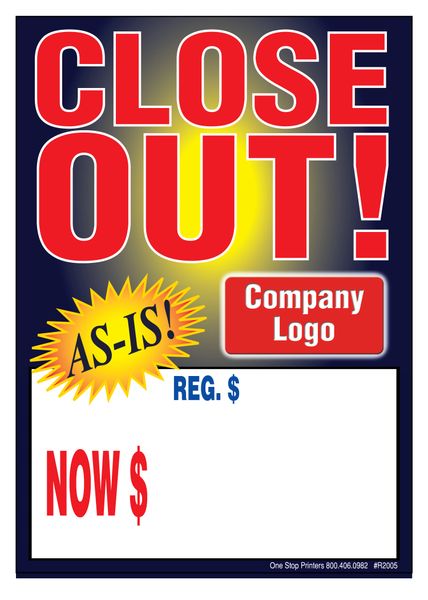 Close Out Tag #R2005
Our "Close Out" tag is printed in full color on 14 point matte so you can mark on it with a felt tip pen, the size is 5" x 7". Just email your company logo to: tony@1stopprinters.com and it will be added to the finish tag giving you in-store name recognition.
Need to open up space in your store? Close Out sales for items that have been in your store too long is a great way to move slow turning items out the door. And with your name on every tag the leaves with them customers start to associate saving money with shopping in your store.

Shipping is FREE!