Appliance & Furniture Store Damage Report #2024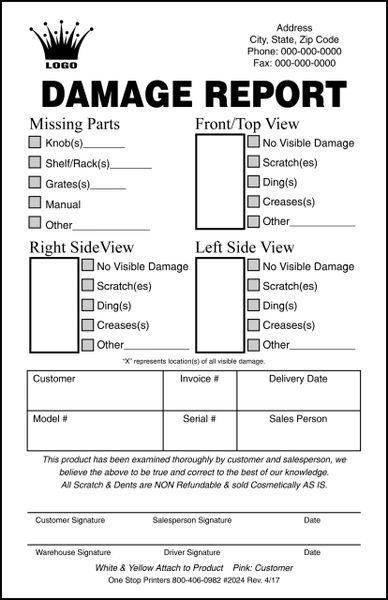 Appliance & Furniture Store Damage Report #2024
Scratch & Dent Damage Report is ideal for documenting blemishes on items sold at a discount and is available in 2 part NCR (white and yellow) and 3 part NCR (white, yellow and pink) paper. Form size is 5.5" x 8.5"

If you would like to include your logo please email it to: tony@1stopprinters.com, we will send you a proof before printing for you approval.
Do you have Damage report you have been using for years and don't want to change? No Problem, send us what you have and we will set it up for FREE!